Cookbook #UPGRADE - Kristína Nemčková (english version)
#UPGRADE is a cookbook full of traditional Czech and Slovak recipes and their innovations. And my next dream that became a reality. The cookbook arrives at you in a gift pack - all packed in cotton shopping bag and in the black paper box, with free delivery :)
My cookbook is available in 3 languages - czech, slovak and also english.
Have you fallen in love with traditional Czechoslovak dishes or would you like to taste them? Do you like classic recipes, but you also enjoy modern food? Then my first cookery book # UPGRADE is just for you!
I like to refer to this book as a family project. My whole family was involved in its creation and especially my grandmother Pavlina. She prepared time-proven traditional Czech and Slovak recipes that have been passed down through the generations. Like fresh ''bryndza'' sheep cheese, delicious sirloin or the best fluffy sweet buns. I've, on the other hand, made sure you can always find my modern, upgraded approach to those same traditional dishes - #UPGRADE. The cookbook is written in such a way that both kitchen newcomers and also more experienced ones, who are not afraid to try modern recipes, will enjoy it.
Our cookbook contains 40 of grandma's and 39 of my recipes. It also features 12 basic recipes to help you master the basics - a rich broth, roux, homemade butter and so on. Together, you'll be able to cook 91 excellent recipes.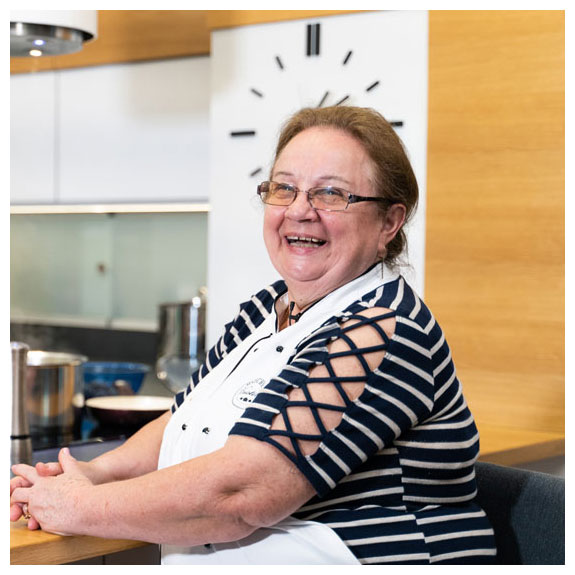 Grandma's recipes
My grandma Pavlina has always been an inspiration to me in cooking. Now she could be for you as well. She prepared 40 traditional dishes from her kitchen, including her tricks and advices. These dishes are perfect for beginners and everyone who wants to learn the classic.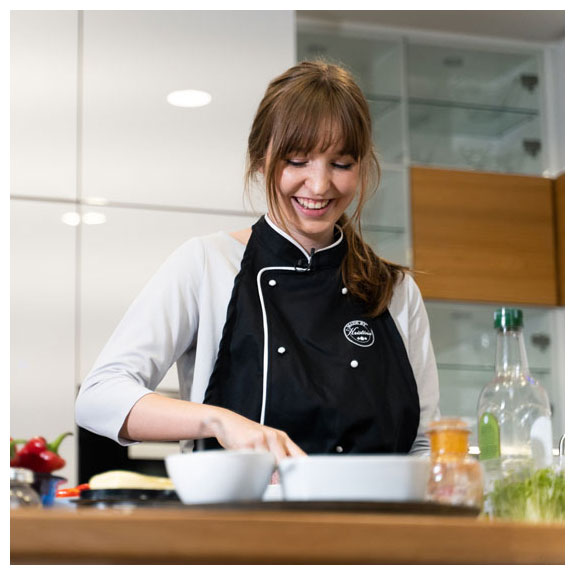 My recipes
My recipes are based on traditional dishes. They're just a little bit more modern, or differently put together. My grandmother's recipes have been inspiration for my new creations. Each of my recipes is divided into individual components. This allows you to stack up whole new dishes! Perfect for everyone who wants to start experimenting a little more in the kitchen.
See a few recipes from cookbook #UPGRADE
More about cookbook #UPGRADE
| | |
| --- | --- |
| Number of pages: | 264 |
| Number of bookmarks (cords): | 2 |
| Total recipes: | 91 |
| Available in language: | czech, slovak, english |
| Weight (g): | 1 100 |
| Dimension (cm): | 23 x 23 |
| Warranty: | 2 years |
The # UPGRADE cookbook arrives at you in a gift pack - with a cloth shopping bag, "thank you" card and packed in a black paper box. Cotton cloth bag is always very useful when shopping and it is sustainable solution compared to the plastic shopping bag.
As my book is focused to local recipes all production was fixed locally with support of Czech manufactures.
I sincerely wish that my cookbook #UPGRADE will be an inspiration to you and also your reliable guide to the Czech and Slovak cuisine which I am so proud of.
My cookbook is available online on my e-shop www.madebykristina.cz or you can buy it in some bookstore in Czech republic and Slovakia (Luxor, Dobrovsky).
I will looking forward to your sharing of your food pictures according to my recipes. Do not forget to tag my profile @made_by_kristina. Only in that case I will know about and can re-share it :)
Enjoy!

Balení knihy #UPGRADE
O kuchařce #UPGRADE
Výrobky Made by Kristína
AT
Alžběta Týblová
Velice! Nadherny darek do zahranici!!! Dekuji!
VS
Veronika Svubova
Perfektní, byl to dárek pro kamaráda žijícího v zahraničí, takže oceňuji, že mate kuchařku i v angličtině. Ještě jednou dekuji
VK
Veronika Koľveková
Cookbook has very nice visual and a lot of recipes from czech and slovak cuisine. It was delivered fast, thank you ☺️
Perfect cookbook with czech & slovak cuisine. Thanks
GJ
Gabriela Juříková
Moc
| | | |
| --- | --- | --- |
| | | Značka Made by Kristína vznikla v roku 2016, založením mého profilu na Instagramu. Každému svému příspěvku jsem dala logo a černé pozadí a z toho vychází i minimalistický design celé knihy nebo dalších produktů pod značkou Made by Kristína. |